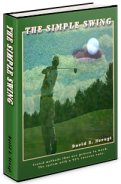 HENDERSON BEACH STATE PARK
17000 Emerald Coast Parkway
Destin, Fl 32541
850-837-7550
Reservations 800-326-3521
If you have loved Henderson Beach State Park in the past, the good news is that you will continue to love the level sites, clean restrooms, relaxing atmosphere and the short walk to a beautiful beach. The bad news is that if you were used to paying $22 per night, it is now $30. I think a bargain to be in the heart of Destin.
In real estate they say; location, location, location. Henderson Beach State Park provides the feeling of isolation and the proximity of center city living. Restaurants and entertainment galore are literally five minutes away. Fudpucker's; Landry's; Back Porch; Crab Trap; Old Bay Steamer; Captain Dave's; AJ's Seafood and Oyster Bar; are just a few of the restaurants that are easily reached from Henderson Beach State Park. (Okay I fudged a little on Old Bay Steamer which is actually located on Okaloosa Island, a twenty to thirty minute drive, but I've found it always worth the ride if you like steamed seafood. Small RVs can find parking behind the restaurant if arriving early.)
If you want the quiet and relaxation of gentle emerald waves breaking on glistening white sand, well a short walk to the beach and you have all of that. Even better is that you will have the Gulf in front of you and tall sand dunes behind. No multi-story condos along Henderson Beach.
For those of you who just need to check that e-mail every day, I suggest a short drive east on highway 98 to Panera Bread where they have free wi-fi, good coffee and good food. In the same area (Destin Commons) there is a wide variety of shopping and a movie theatre. Need that Wal-Mart fix? It is across the street and so is my favorite store, the Dollar Tree.
The State of Florida, like many states is suffering from a financial strain. For that reason you will find that all of the state parks have raised their rates. The alternative was to close a large number of them, but with the raise I was advised by a state official in Tallahassee that Florida did not close any state parks.
Henderson Beach State Park has sixty sites. All sites have electricity and water. There are by my count 18 pull through sites and others that will accommodate larger rigs. There is a heated and air conditioned bath house and restroom for each 30 sites. Over the years our experience has been that this is an adequate number. The dump site is located on the road exiting the park.
Pet are allowed with the normal restrictions. If your pet likes to boogie board, you'll have to find somewhere else to do that. Pets are not allowed on the beach or in public facilities and must be kept on a leash.
There are generally two people at the small check in building and they have been uniformly friendly and helpful. Camp hosts are on site for any problem you may encounter.
Henderson Beach State Park is a great way to visit Florida's Emerald Coast.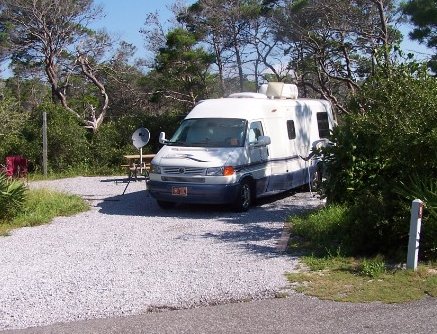 Henderson Beach State Park