The cover you see above was a book published by me the old fashioned way. I wrote it, paid for cover art and author photograph and paid to have it printed and shipped to me. We sold many thousands of them, but it was indeed hard work. Today you can write and publish a book without leaving your computer. You can do it pretty much for free.
The two articles below give a general explanation of how to do that. Join the ranks of published authors.
FAULKNER, WELTY, WILLIAMS, GRISHAM AND YOU?
Have you ever considered writing a book? Think you have a great book just waiting to be written? Could your name be associated with those in the title? Maybe your sights are set a little lower. Possibly you just want to write the story of your life for family members.

It is difficult to describe just how important a book about your life could be to family members. The term family members doesn't just mean those you know. For example, a great great uncle of mine published a Sermon in Rhyme in 1922. I found a copy of it and then did some research into his life and the lives of other ancestors dating back over 200 years. Just think how great it would have been if he had also written the story of his life.

It is not my objective to get you to write a book and have it disappear in your closet. You can, and will, be able to publish your book for others to read. So, maybe in 100 years or more one of your distant relatives will want to read about your life. It can give them a better understanding of their ancestory and an appreciation of those who have gone before. But I digress, so let's get down to the basics of writing your book.

The most important thing about writing a book is: writing. I cannot tell you how many people have talked to me about the book they wanted to write and were concerned about everything from getting a publisher to somebody stealing their idea. The problem is; they had not written the book. So before you worry about anything else, write the book.

A few tips include: set aside a time each day to write; you can use a computer or typewriter or write on a legal pad. However you do it, the first step is to start writing. If you are writing fiction then an outline can help, along with some rather detailed attributes of your characters. If you are writing about your life I suggest you start at the beginning with as much information as you know or can find about your ancestors. If this information is lengthy put it in an appendix.

Writing a book is hard. It is not an endeavor to be undertaken lightly, but if you are committed then it is rewarding. Don't rush through the process. Take your time and feel free to edit and then edit some more. After several months of writing step back and try and put it all together. If you have written this on a typewriter, or legal pad as John Grisham did his first book, you will need to get someone to put it on a computer. Then find somebody reasonably versed in the English language and get them to read it. Find somebody else and repeat the process. Edit some more.

When you have finished you want your product to be readable and interesting. Don't be afraid to make changes. Let it sit for a few days then read it carefully, making any additional changes from typos to more significant structural ones. Once you are satisfied with your product, it is time to let the world know.

There are a couple of ways to go from here. If you believe your book to be a marketable product then go to the library or bookstore and look through Writers' Market. Read related books on the subject and educate yourself on the process of submitting your work to an agent or publisher. It is a much too complex matter to include in this column, but one caveat: Do Not Pay. Exceptions to this rule are few, but until you have a better understanding of the industry this is an ironclad rule.

Next month I will walk you through publishing your book on Amazon. (If you are not familiar with Amazon then please talk with someone who is.) You may decide that a digital book is good enough or you may want your book printed. Either way should cost you no more than the price of one proof copy of your book, $10. You can find my books on Amazon by doing a search for Jack Kean. Happy writing.
Copyright by Jack Kean 2011
Originally published in Modern Senior Living Magazine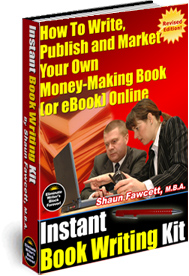 PUBLISHING YOUR WRITING
Wow, has it been a month already? How is your writing coming along? Whether you have finished or are still thinking about it, this column will let you know how you can publish your work for the world to see. If you are not reasonably well versed on using a computer, get some help.

Your first step is to log onto http://www.amazon.com. Go ahead and sign in and create your Amazon account if you don't have one. Scroll down to the bottom of the page and click on Self Publish With Us. On this page scroll to Kindle Books and click on Get Started. This page will offer you an array of options that you might want to use to further acquaint yourself with the process.

The first thing you have to do is put your book in one of the accepted formats and there is a link titled appropriately enough Supported Formats. Not to worry because two of them include Word and Adobe. There is a good chance your book is already in Word format. Next click on Simplified Guide to Formatting Your Book. Don't be overwhelmed, just take it one step at a time. The instructions are detailed and you simply follow them.

You will be assuring that you book is in the proper format and then you will download a program titled MobiPocketCreator. Once done there are specific instructions telling you what to click and use this program to turn your book into an e-book. When that is complete you will want to download the Kindle Previewer. This will allow you to see your e-book as it will appear on Kindle.

Uploading your book is very simple and after clicking on Upload and Preview Book Content you just find your file and click upload. Your book will be for sale within a couple of days. Okay it may seem complicated, but after you click Get Started look on the left hand side of the page. There you will find several headings including Preparing Your Book, Publishing Your Book and Merchandising Your Book. Start with the first thing under Preparing Your Book and work your way down. It really is not as difficult as it will first appear. Remember your goal. You will be a published author and it will not cost you a cent.

But I want a copy people can hold in their hands. Not to worry. Once you have clicked on the Self Publish With Amazon link you will see a link to Create Space. Go to that web site and create a free account. Follow their instructions and you will be sending them your book for a print version. Once that is done they will print one copy which you have to purchase, normally under $10. After you receive it and approve, your book will be available for online sale at Amazon.

Layout Note: In a Kindle you are only looking at one page at a time. Therefore it doesn't matter on what page a chapter ends even if it takes only half a page or on what page a chapter begins. In a traditional book you want to avoid ending chapters on odd numbered pages, particularly if the chapter does not take up the whole page. It is best to begin chapters on odd numbered pages even if the preceding page is blank.

You will not have to worry about an ISBN (every published book has one) or the cover of your hard copy book. You may select from a pretty wide variety of covers for free. An ISBN is also provided without charge.

Available royalties: Kindle books published as I have described have two levels of royalties. Within certain price ranges ($2.99 to $9.99) you make 70% of the sales price minus a very small charge for transmitting your work electronically. Outside of those price ranges you makes 35% minus the charge for transmission. Hard copy books are published Print on Demand (POD) and are therefore more expensive to produce per copy. My book "You May Be Old" sells for $8.99 and I make around one dollar per sale. What you make will depend not only on what you charge, but what it costs to produce your book. In both methods you set your own price.

Writing is hard and self-publishing can be frustrating, but there is a reward. Holding your book or seeing it on Amazon and knowing it is something you created is very satisfying. Good luck and good publishing.
Copyright Jack Kean 2011
Originally published in Modern Senior Living Magazine www.seniorlvgmag.com
Self-Publish Worldwide.
How To Publish Your Book Quickly, Affordably.
And Make It Available Worldwide.
Self published book; available in hard copy and e book.