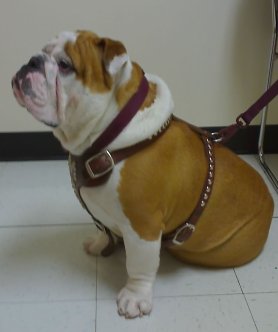 THE MAGIC OF DUDY NOBLE
In May of 1997 my wife and I sat behind home plate at Dudy Noble Field and watched Mississippi State beat Washington in what sports writers might refer to as dramatic fashion. Thousands of Bulldog fans stood, cheered, clapped, hugged and exchanged high fives. Baseball players wearing maroon jerseys did swan dives on each other at the pitcher's mound. The fact that this scene had occurred many times before or that somewhere deep in our hearts we expected it to happen made the victory no less thrilling. It was another special moment at Dudy Noble, another Regional Championship and another trip to Omaha for the baseball Bulldogs.
With little thought and less discussion we immediately knew Omaha was our next destination. Forget that we had neither planned nor budgeted for the trip. Forget that we had returned from a Florida vacation just in time for the regional tournament. Forget that eleven ballgames in five days is close to an overdose for the most ardent Bulldog fan. We wanted to play our small part in supporting the young men who represent the very best of Mississippi State University.
You might suggest that the 1998 win over Texas A&M in hostile College Station was more impressive. Many fellow Bulldog fans will swear that Ty Martin's bottom of the ninth home run to beat Notre Dame here at Dudy Noble in 2000 was more dramatic. Such is the bounty of MSU baseball lore.
Their names roll off your tongue like old friends; Clark, Palmeiro, Powell, Young, and so many more. Some have become superstars in Major League Baseball while others barely made the MSU roster. It doesn't matter. The plain fact is that the tradition of Dudy Noble isn't about any individual — it is about us all. It is about every young man who has come and made a contribution to the program. It is about the coaches who devote their lives to teaching sound baseball and good values. It is about the fans who schedule their lives around baseball games. It is about those who push odd looking contraptions just outside the outfield wall and make Dudy Noble their second home until the last out of the season is recorded.
Cattle freely roamed gently rolling hills on the north side of the MSU campus until Dudy Noble Field appeared. After the baseball diamond was carved from this pastureland and before it was joined by a plethora of athletic facilities and venues, cows ignored the cheering and grazed beyond left field. They reminded me of childhood baseball games I had played on fields requiring that timeout be called when a cow meandered through the outfield.
Fans soon staked out favorite spots behind left field and began watching Bulldog baseball from the back of pickup trucks, sitting on car trunks or lying on blankets. One fateful day, unrecorded by historians, a fan arrived with a portable grill and hotdogs. From this humble beginning the tradition of The Left Field Lounge was born.
Fans built Rube Goldberg contraptions that provide comfortable seats and the equipment necessary to transform a rack of ribs into an unforgettable ballgame meal. That's really no longer a fair description since great skill and ingenuity has obviously gone into turning old trucks into a combination of barbecue grill and bleachers. One die-hard Bulldog fan even learned the art of welding just to claim his place in left field. It is difficult to adequately describe the variety of outfield seating and sometimes that old saying is most appropriate, "You've got to see it to believe it."
There are teenagers today who have never known a spring without enjoying barbecue, family, friends, and of course MSU baseball, from their unique accommodations in left field. Those like me who have to content themselves with regular seats often roam the outfield looking for old friends and hoping to benefit from the well known generosity of this special group of MSU fans who frequently feed television announcers and opposing players.
A Dudy Noble fan told me that her husband had grown up in the north and couldn't begin to understand the fact that over 12,000 people would go to a college baseball game and sit beyond the outfield and grill hotdogs/hamburgers and be totally entertained. She thought it might be a southern thing. Being southern could be part of it, but I've found that anyone who spends a little time at Dudy Noble quickly finds it to be a special place.
I was reminded that Dudy Noble also has a right field by one fan who said that her family loves to pitch a small canopy on the right field hill. They bring homemade fried chicken, pimento cheese sandwiches, ham and cheese sandwiches, and a variety of home-baked desserts. This is clearly another area for me to explore while trying my best to look hungry.
My memories of Dudy Noble are indeed varied. I've been too cold to sit and have spent more than one game on the move trying to stay warm. I've been sunburned and wet. I've been evacuated from the stadium due to a tornado. I spent one beautiful night sitting on the concrete walk down right field with 14,990 of my closest friends crowded around and somewhere in my closet there's a T-shirt to prove it. I've almost never been hungry though sometimes the games are too nerve racking to enjoy eating. I wouldn't trade a single memory and look forward to many more. Not surprisingly John Grisham said it best, "I always feel better when I leave Dudy Noble."
In every collegiate sport there arise venues of magic, mystique, history and tradition — places opposing players fear and at the same time are drawn to knowing that there will be no greater challenge. It is not just the elements we understand; players, fans, facilities, coaches, winning and passion that make these arenas so obviously special. It is the ingredient we can feel, but cannot see. It is the one we know in our hearts but have difficulty expressing. It is the intangible that defines greatness. Whatever that ingredient may be, in college baseball it exists at Dudy Noble Field on the campus of Mississippi State University.
Jack Kean
MSU Class of '71
Author of Being From The South Doesn't Make Me Stupid!