Football in the north and football in the south are different things entirely. In the north you get tickets at the stadium ten minutes before kickoff. In the south you put your name on a waiting list ten months before the game, pony up a second mortgage on the trailer to the booster club, and read the obituaries looking for an opening. There have been divorces, and I'm told murders, over who actually owns the family's season tickets.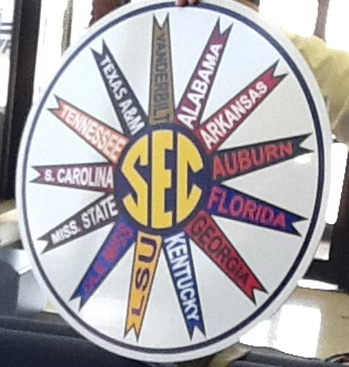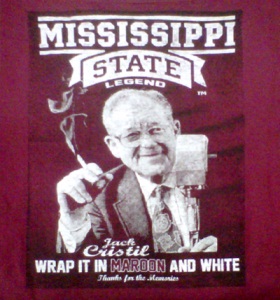 "We can't insure success, but we can deserve it."
I'm told this comes from the play Cato. But does it really matter?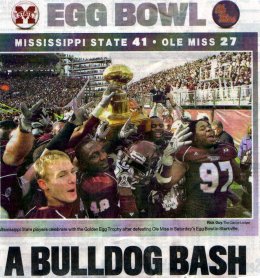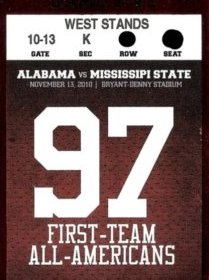 ALL AMERICANS 97 SPELLERS 0